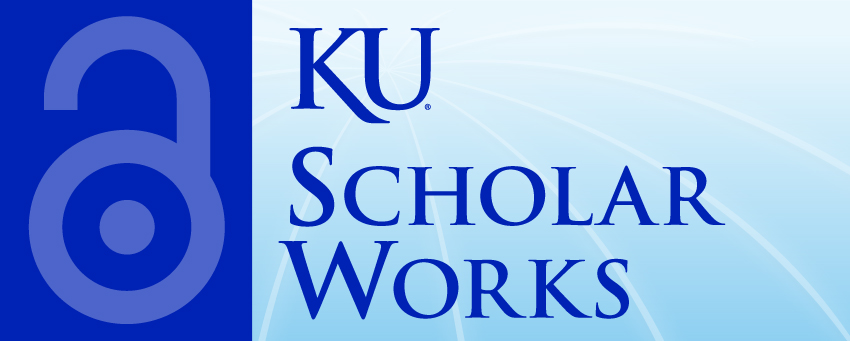 KU ScholarWorks is the digital repository of the University of Kansas. It contains scholarly work created by KU faculty, staff and students, as well as material from the University Archives. KU ScholarWorks makes important research and historical items available to a wider audience and helps assure their long-term preservation.
On February 11, 2010 the KU Faculty Senate passed a revised Open Access policy granting the University permission to deposit a copy of their scholarly work in an open access repository-- KU ScholarWorks. For more about the policy, "how to" documents, Q&A, addenda and more, please visit Open Access @ KU.
For information about submitting to KU ScholarWorks please contact Marianne Reed, mreed@ku.edu. For information about KU ScholarWorks in general, please email kuscholarworks@ku.edu.
Communities in KU ScholarWorks
Select a community to browse its collections.
Recently Added
(

University Of KwaZulu-Natal Press

,

2009-03-19

)

Women's Activism in South Africa provides the most comprehensive collection of women's experiences within civil society since the 1994 transition. This book captures South African women's stories of collective activism and ...

The Communicate Bond Belong (CBB) Theory is an evolutionary and motivational explanation of human communication's role in the relational functions of social interaction. CBB Theory conceives of all social interactions as ...

(

American Physical Society

,

2007-12-06

)

A Yagi-Uda-like optical nanoantenna concept using resonant core-shell plasmonic particles as its "reflectors" and "directors" is studied numerically. Such particles when placed near an optical dipole source in a certain ...

(

Society of Photo-optical Instrumentation Engineers

,

2010-04-13

)

A novel multiresolution analysis-based stereo matching method using curvelets, support weights, and disparity calibration is proposed. By introducing curvelet decomposition, we obtain the curvelet coefficients in different ...