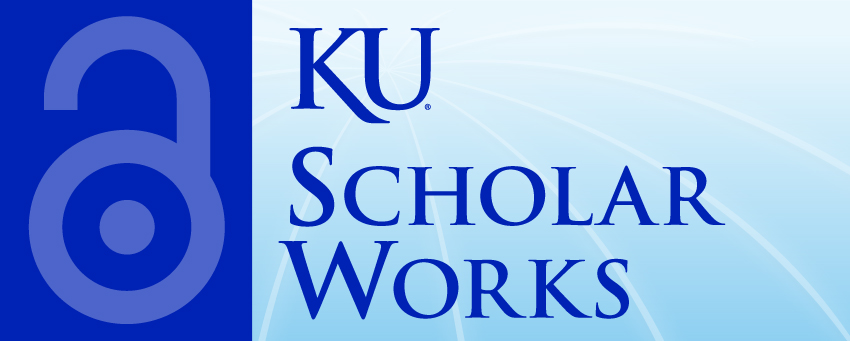 KU ScholarWorks is the digital repository of the University of Kansas. It contains scholarly work created by KU faculty, staff and students, as well as material from the University Archives. KU ScholarWorks makes important research and historical items available to a wider audience and helps assure their long-term preservation.
On February 11, 2010 the KU Faculty Senate passed a revised Open Access policy granting the University permission to deposit a copy of their scholarly work in an open access repository-- KU ScholarWorks. For more about the policy, "how to" documents, Q&A, addenda and more, please visit Open Access @ KU.
For information about submitting to KU ScholarWorks please contact Marianne Reed, mreed@ku.edu. For information about KU ScholarWorks in general, please email kuscholarworks@ku.edu.
Communities in KU ScholarWorks
Select a community to browse its collections.
Recently Added
Nitroalkanes activated with polyphosphoric acid serve as efficient electrophiles in reactions with various nucleophilic amines. Strategically placed second functionality allows for the design of annulation reactions enabling ...

(

Nature Research

,

2021-07-28

)

The eastern paralysis tick, Ixodes holocyclus is one of two ticks that cause potentially fatal tick paralysis in Australia, and yet information on the full extent of its present or potential future spatial distribution is ...

The endothelium is the inner layer of all blood vessels and it regulates hemostasis. It also plays an active role in the regulation of the systemic inflammatory response. Systemic inflammatory disease often results in ...

Proteases play a central role in various biochemical pathways catalyzing and regulating key biological events. Proteases catalyze an irreversible post-translational modification called proteolysis by hydrolyzing peptide ...