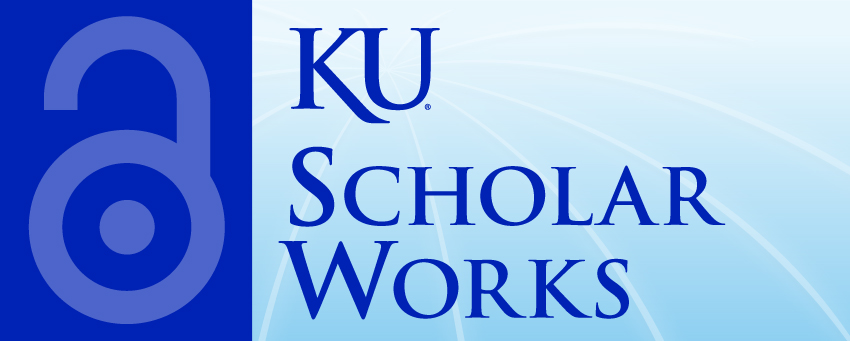 KU ScholarWorks is the digital repository of the University of Kansas. It contains scholarly work created by KU faculty, staff and students, as well as material from the University Archives. KU ScholarWorks makes important research and historical items available to a wider audience and helps assure their long-term preservation.
On February 11, 2010 the KU Faculty Senate passed a revised Open Access policy granting the University permission to deposit a copy of their scholarly work in an open access repository-- KU ScholarWorks. For more about the policy, "how to" documents, Q&A, addenda and more, please visit Open Access @ KU.
For information about submitting to KU ScholarWorks please contact Marianne Reed, mreed@ku.edu. For information about KU ScholarWorks in general, please email kuscholarworks@ku.edu.
Communities in KU ScholarWorks
Select a community to browse its collections.
Recently Added
Museums, particularly museums of cultural history, face a constant challenge of deciding which objects to add to the collection, knowing that acquiring any object brings obligations to provide long term stable environments, ...

(

University of Kansas

,

2017-08-24

)

Just as the industrial revolution reshaped society in much of the world during the 19th century, the rapid spread of computer technology has dramatically changed the world in the late 20th and early 21st centuries. However, ...

Despite its place as one of the oldest disciplines in the academy, the field of biblical studies has led the way in the adoption of digital avenues for scholarly analysis and the lay consumption of biblical texts. Beginning ...

Abstract: In April 2011, the Text Creation Partnership announced that 2,231 transcribed and SGML/XML encoded texts from the Eighteenth Century Collections Online (ECCO) corpus were freely available to the public, with no ...