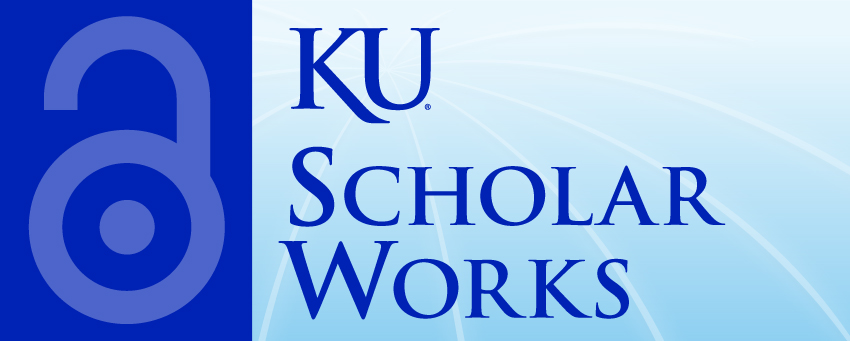 KU ScholarWorks is the digital repository of the University of Kansas. It contains scholarly work created by KU faculty, staff and students, as well as material from the University Archives. KU ScholarWorks makes important research and historical items available to a wider audience and helps assure their long-term preservation.
On February 11, 2010 the KU Faculty Senate passed a revised Open Access policy granting the University permission to deposit a copy of their scholarly work in an open access repository-- KU ScholarWorks. For more about the policy, "how to" documents, Q&A, addenda and more, please visit Open Access @ KU.
For information about submitting to KU ScholarWorks please contact Marianne Reed, mreed@ku.edu. For information about KU ScholarWorks in general, please email kuscholarworks@ku.edu.
Communities in KU ScholarWorks
Select a community to browse its collections.
Recently Added
(

Future Medicine

,

2012-09

)

BACKGROUND: Prostate cancer is the major cause of cancer death in men and the androgen receptor (AR) has been shown to play a critical role in the progression of the disease. Our previous reports showed that knocking down ...

(

Future Medicine

,

2015-05

)

Recent years have seen a significant rise in patient survival rate after myocardial infarction, commonly known as heart attack. This is mainly due to improvement in hospital instrument facilities, clinical management system, ...

(

SAGE Publications

,

2010-10-04

)

BACKGROUND: Disability levels for patients with secondary progressive multiple sclerosis (SPMS) often worsen despite a stable MRI T2 lesion burden. The presence of oxidative stress in the absence of measurable inflammation ...

(

Wiley Open Access

,

2015-04-10

)

Musashi-1 (MSI1) is an RNA-binding protein that acts as a translation activator or repressor of target mRNAs. The best-characterized MSI1 target is Numb mRNA, whose encoded protein negatively regulates Notch signaling. ...