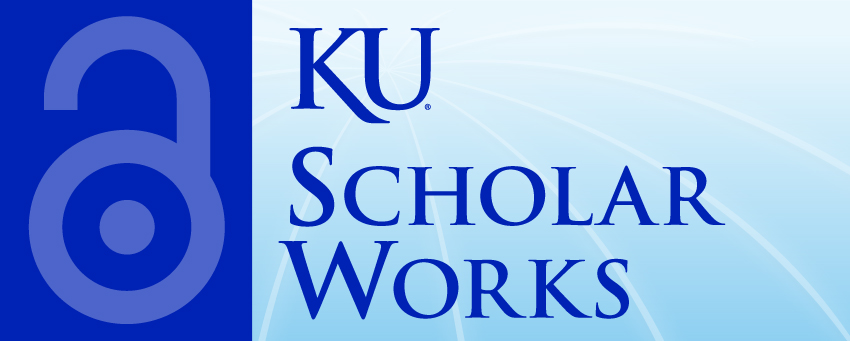 KU ScholarWorks is the digital repository of the University of Kansas. It contains scholarly work created by KU faculty, staff and students, as well as material from the University Archives. KU ScholarWorks makes important research and historical items available to a wider audience and helps assure their long-term preservation.
On February 11, 2010 the KU Faculty Senate passed a revised Open Access policy granting the University permission to deposit a copy of their scholarly work in an open access repository-- KU ScholarWorks. For more about the policy, "how to" documents, Q&A, addenda and more, please visit Open Access @ KU.
For information about submitting to KU ScholarWorks please contact Marianne Reed, mreed@ku.edu. For information about KU ScholarWorks in general, please email kuscholarworks@ku.edu.
Communities in KU ScholarWorks
Select a community to browse its collections.
Recently Added
(

University of Kansas

,

1974

)

Background: The 2015-2020 Dietary Guidelines for Americans recommend adults consume at least 4 and a half cups of fruits and vegetables (F/V) a day, yet research indicates these guidelines are not met. Furthermore, ...

(

Frontiers Media

,

2018-12-18

)

Parental nutrition literacy (PNL) correlates positively with child diet quality, but interventions for improving PNL are lacking. "Nutricity" is a novel bilingual (English/Spanish) mobile tool designed by the research team ...

(

University of Kansas Libraries

,

2018

)

"Recovering Untold Stories: An Enduring Legacy of the Brown v. Board of Education Decision" captures the first-person narratives of individuals who were plaintiffs or whose families were represented in the five cases ...