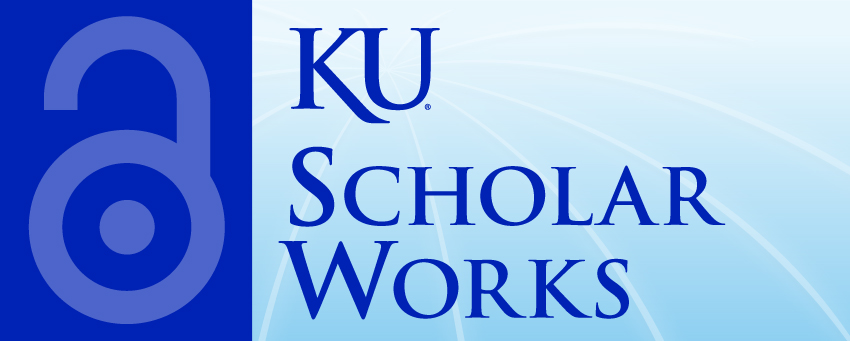 KU ScholarWorks is the digital repository of the University of Kansas. It contains scholarly work created by KU faculty, staff and students, as well as material from the University Archives. KU ScholarWorks makes important research and historical items available to a wider audience and helps assure their long-term preservation.
On February 11, 2010 the KU Faculty Senate passed a revised Open Access policy granting the University permission to deposit a copy of their scholarly work in an open access repository-- KU ScholarWorks. For more about the policy, "how to" documents, Q&A, addenda and more, please visit Open Access @ KU.
For information about submitting to KU ScholarWorks please contact Marianne Reed, mreed@ku.edu. For information about KU ScholarWorks in general, please email kuscholarworks@ku.edu.
Communities in KU ScholarWorks
Select a community to browse its collections.
Recently Added
Wenker sentences, conversations and anecotes/jokes recorded in 1995 for the Volga German (West Middle German) dialect of Milberger, KS. Male speaker, born in 1933.

(

University of Kansas

,

2022-12-31

)

Abstract The purpose of this qualitative study was to examine, describe, and understand underrepresentation of Afro-Brazilian women faculty members in higher education. The study aimed to advance knowledge about this ...

Nanogrids are customer deployments that can generate and inject electricity into the power grid. These deployments are based on behind-the-meter renewable energy resources and are labeled as "prosumer setups", allowing ...

Background Incarceration rates for people with serious mental illnesses are higher than the general population. However, research has been limited in regards to patterns of incarcerations for patients treated in public ...